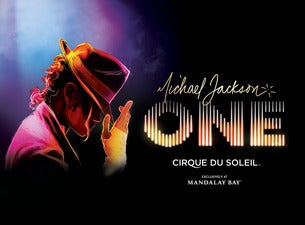 Today's customer story comes all the way from the great state of California. Palm Springs to be exact. A couple of weeks ago I received a call from a
travel agent
who's client was planning a trip to Las Vegas and wanted to see a few shows while they were there.
What's that you say? You didn't know we offered shows in
Las Vegas
? Well we do. So anyway after finding out when they were going to be there I asked her what they wanted to see. Their choices were Criss Angel and Cirque du Soleil: Michael Jackson One.
Now I have never been to a Cirque show before. Just never had any interest I guess. I have however seen Criss Angel. Oh sure he may not be for everybody, but he sure is unique. In the end I got her client's amazing seats for both shows. And at a rate that was lower than they were expecting.
But wait. I'm not done. A few days ago, the same agent called back looking for tickets to another show in Las Vegas for the same client, as they decided to stay in for another day. This time instead of a more traditional Las Vegas style show, they opted for the Gospel Brunch at the House Of Blues. Now if the Gospel Brunch in Las Vegas is anything like the one here, than they made the right choice. So there you have it folks. Three great shows, with great prices to boot. Another satisfied customer. Will you be next?
JWB
Applause Theatre and Entertainment Service, Inc.
723 7th Avenue
Suite 902
New York, NY 10019
212-307-7050
or 1-800-451-9930
http://www.applause-tickets.com/
Facebook:
Applause Theater and Entertainment Service