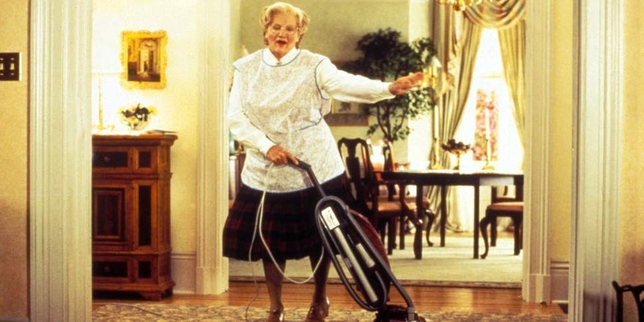 Well would you look at that. Another popular movie from the 90's headed to Broadway. What will they think of next?
A few days ago, it was announced that Mrs. Doubtfire, based on the 1994 film of the same name, is headed to the Great White Way.
Now believe it or not, but I have never seen the movie. Which is strange considering how much I love Robin Williams. Oh well. Maybe I'll finally have to check it out now that they are turning it into a big splashy Broadway musical.
It was also announced, that the creative team behind Something Rotten, John O'Farrell and brothers Karey and Wayne Kirkpatrick are teaming up once again for this latest film to stage adaptation. Plus four-time Tony Award winner Jerry Zaks (Hello Dolly!) has been hired to direct.
Sounds like the show is off to a good start don't you think? As of now no theatre or production dates have been announced. Stay tuned to this website for further updates. Until next time theatre fans.
JWB
Applause Theatre and Entertainment Service, Inc.
165 West 46th Street
Suite 1107
New York, NY 10036
212-307-7050
or 1-800-451-9930
http://www.applause-tickets.com/
Facebook:
Applause Theater and Entertainment Service