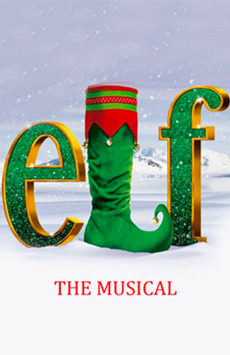 One of my favorite Christmas movies of all time is Elf. Hard to believe this classic comedy came out fourteen years ago. Elf The Musical, which is based on the hit 2003 film of the same name, will play a limited engagement at the Theatre at Madison Square Garden beginning on December 13 thru December 29.
Now as much as I love the movie, I admit that I was a bit skeptical when it was announced that they were turning one of my favorite movies into a musical. Well as it turns out, I was nervous for nothing. I loved the show. Since it's Broadway premier in 2010, the show has returned to the New York City area several times, with it's last engagement in 2015.
Now here we are two years later, and the show is heading to the Big Apple once again. Now for those of you who want tickets to see this beloved holiday musical, you are in luck. We sell it. In fact if you call right now, you can get tickets to see the show at prices that can't be beat.
Be advised that while this "Special Offer" is good thru December 29, it is for select seats only, and as always subject to availability. Get your tickets to see Elf The Musical at the Theatre at Madison Square Garden. Your holidays won't be the same without it.
JWB
Applause Theatre and Entertainment Service, Inc.
723 7th Avenue
Suite 902
New York, NY 10019
212-307-7050
or 1-800-451-9930
http://www.applause-tickets.com/
Facebook:
Applause Theater and Entertainment Service