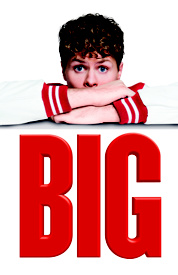 Today's customer story comes all the way from the great state of Nebraska. Omaha to be exact. Recently I got a call from a
travel agent
who's client was heading to
London
in September, and wanted to see a couple of shows while she was there. I take that back. She wanted to see three shows. Her choices? Big The Musical, The Night of the Iguana, and A Very Expensive Poison.
Quite the variety don't you think? After telling me what she wanted to see, she wondered if it was possible to see at least two of the three shows during the afternoon. Thankfully that wasn't a problem as she was going to be in London for ten days. In the end, I got her great seats for all three shows in the Center Stalls, and at a rate that was lower than she was expecting. Another satisfied customer. Will you be next?
JWB
Applause Theatre and Entertainment Service, Inc.
165 West 46th Street
Suite 1107
New York, NY 10036
212-307-7050
or 1-800-451-9930
http://www.applause-tickets.com/
Facebook:
Applause Theater and Entertainment Service