Everyone's talking about this years gigantic hit Broadway show
Hamilton
. Today's blog post is on Mr. Miranda's first successful Broadway show called In The Heights, a show I wasn't sure I was going to enjoy but I can recall walking out of the theater years ago wishing I could dance to latin music. It's such a vibrant and intense art form. Plus I got to learn allot about people that are such a unique, vibrant and loving group.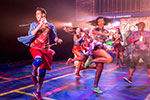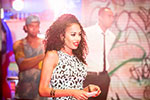 It gives me great pleasure to tell
Applause Ticket News
readers that I recently found out that In The Heights tickets in London have extended their sales through to October 30, 2016. And it's the third extension of a show that originally was planned to play for a very limited 4 week engagement in London. At my company Applause-Tickets, we sell lots of London tickets. In particular, In The Heights tickets in London are very popular. Here's why in my opinion.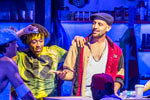 In The Heights opened at the Richard Rodgers Theatre in New York City in October 2007, garnering 13 Tony Award nominations in 2008. The show won 4 Tony Awards in 2008 including Best Musical. The show also won a 2009 Grammy Award for Original Cast Album and was a Pulitzer Prize nominee for drama. All these things considered, Mr. Miranda's new hit show on Broadway called Hamilton is pretty much a "shoe in" to be nominated for a similar number of Tony Awards when announced in New York on May 3, 2016.
In London's In The Heights theatrical production, the show has won 3 Olivier Awards for excellence in the theatre. In The Heights takes place in Washington Heights, upper Manhattan in a latino neighborhood referred to as the "Bario". We get to experience what these hard working people go through as they struggle with daily life trying to get by while their neighborhood is becoming gentrified, starting to price the three generations of people out of their own neighborhood. Although their life is tough indeed we get to witness their tremendous "heart and soul" and love for life and each other. The story is told with great honesty and the audience gets to experience the exceptional music of their lives, made up of various salsa, soul, merengue, hip hop and rhythm and blues music. It's really wonderfully entertaining. Although life is tough on the streets for the people, it's interesting to note that whether your the local bodega, car service or hair salon owner-these people always have a positive outlook on life. Some of them may have no choice but to leave the only place they've ever called home but they end up supporting each other knowing that their "roots" will help them in the future. It's a very heartwarming show.
In The Heights
plays London's King Cross Theatre, a unique venue which also houses another show called The Railway Children. It's a very special theater with a really nice bar inside where patrons can have some drinks before and after shows playing there. In The Heights London tickets are available if you call my company
Applause-Tickets
. We are open 24/7, 365 days a year offering a really exceptional and personal ticket service.
I hope you enjoyed today's article on In The Heights London tickets and look forward to speaking with you whenever you're thinking about buying London show tickets or Broadway show tickets as well.
Cheers and continued success to In The Heights in London as well as Mr. Miranda's new Broadway sensation Hamilton. Hamilton tickets, although very expensive these days due to their overwhelming demand, are easily obtainable by calling Applause-Tickets when you get a chance as well. Take care.
Rich Gladstone (aka The Broadway Ticket Man)
President
Applause-Tickets
723 7th Avenue, suite 902
NY NY 10019
Call me at 212-307-7050
Email me personally at rich@applause-tickets.com
Checkout our
Facebook page at Applause Theatre & Entertainment Service Inc.
(we post articles on Broadway and London Theatre as well as some cool videos)